Description
Visual Blackhead Pore Vacuum Remover Cleaner With Wifi Camera
If you want to remove your Blackhead, Whitehead, Comedo acne and Dead skin with suction technology our Visual Blackhead Pore Vacuum Remover Cleaner With Wifi Camera is here for you.
This rechargeable, wireless beauty tool combines exfoliating microdermabrasion with suction to help shrink pores and smooth skin. The built-in camera will help you watch on your phone how your blackheads are being sucked out! Many of our customers have even reported visible results after just one treatment.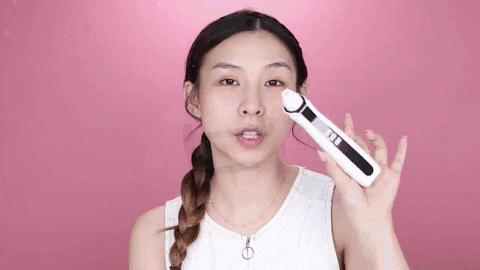 Features:
WIFI CONNECTION & UPGRADED BLACKHEAD REMOVER:
Intelligent visual black head remover vacuum adopts the newest technology, built-in HD camera and WiFi synchronizes, can be connected to phone or PC to find out blackhead whitehead accurately.
DEEPLY REMOVE BLACKHEADS:
The newest generation of pore vacuum with a camera, upgraded with 65KPA vacuum negative pressure, has more powerful suction and deeper cleansing of your skin. 3 replaceable suction heads meet the different needs of the skin, which can effectively remove stubborn nose blackheads, whiteheads, comedones, acne, zit, pimple, smooth wrinkles and tighten skin.
SKIN-FRIENDLY SUCTION:
Pore cleaner made of medical-grade safe and environmentally friendly ABS material and mildness has been clinically tested. Uses an effective physical approach to solve the skin problems without any chemicals that are toxic and harmful, effectively remove blackheads and other impurities without hurting your skin. 
RECHARGEABLE AND 3 ADJUSTABLE MODE:
Built-in 1800mAh huge capacity rechargeable lithium battery, can last over 150 minutes on a single charge. This blackhead remover pore vacuum has 3 modes, solve various skin problems for you, Available for different skin types, sensitive skin, dry skin, neutral skin, mixed and oily skin.
Benefits:
Safe and convenient to use, no side effects
With a camera, can connect your phone. That can see the pores clear.
Three replacement heads and 3-speed intensity adjustment can meet your needs
With filter sponge to effectively prevent dirt and aging keratin from entering the inside of the machine.
The sponge can be used repeatedly.
1000mAh battery, USB charging design, can be used everywhere.
Warm Tips:
Remember to apply your face with a hot towel before use, so that the pores are fully opened, and the stubborn blackheads and softened oil can be easily absorbed.

It is recommended to choose a low gear when using for the first time, and then gradually increase the gear according to the skin condition.

Do not stay in the same area for more than 2s, it may cause skin purpleness and damage.

After the skincare is finished, the skin surface will have slight redness, which is normal and will subside on its own in about 30 minutes.
How to use it:
Clean your face, use a hot towel, or face steamer to open your pores.

Use some derived lotion to release blackhead.

Turn on our app and connect exclusive wifi, Choose an appropriate mode, move the device slowly back and forth(not stay in one spot over 2s).

Applying a frozen mask and mild moisturizer.