Description
MLAY RF Radio Frequency Face Lifting  Device & Wrinkle Remove, Skin Lifting
Brief Introduction:
Multipolar RF is essentially electrical energy, which is converted to heat energy when penetrating the skin and fatty tissue. The RF penetrates the skin layers to a predetermined depth in order to selectively heat the target area. The penetration depth is determined by the distance between the poles on the Multipolar Applicator on the device.
In the case of skin rejuvenation and tightening, the skin tissue and the extracellular matrix where the collagen fibers are embedded in the target area. The local heating causes an immediate contraction of the collagen fibers and at the same time increases the metabolism of the fibroblasts (the cells which produce collagen, elastin and hyaluronic acid) thereby accelerating the production of new collagen and elastin fibers.
The contraction of collagen fibers and the regeneration of the collagen and elastin deposits, tighten the skin layers creating smoother, healthier and younger-looking skin.
In the case of body contouring, fat reduction and cellulite treatment, the heat energy is directed deeper into the skin, thereby heating the hypodermis (fat layer) and the dermis directly above it in order to increase the metabolism of the fat cells, increase blood and lymphatic circulation, strengthen and tighten the skin thereby breaking down fatty deposits, improving the appearance of cellulite and sagging skin on the body.
About the
MLAY 

RF Radio Frequency Face Lifting  Device
SAFEST SKIN TIGHTENING DEVICE ON THE MARKET: Skin tightening machine uses the latest bipolar RF technology.No side effects compared to traditional devices that may leave dents on your skin. It also has a built-in safety system that automatically adjusts energy depending on the temperature on the skin – if the temperature is high, you will feel the machine adjust the heat level from hot to warm.
PAINLESS PROCEDURE, BETTER RESULTS: Our radio frequency device is a non-surgical, anti-aging, wrinkle removing treatment. The RF waves deeply penetrate skin tissue, heating it up and stimulating collagen and elastin production. It is just what you need for a painless and comfortable treatment that will result in smoother, tighter, and youthful skin that your friends will envy.
ENJOY LONG LASTING RESULTS – UP TO 2 YEARS: Other non-surgical treatments only stimulate your facial muscles. The results don't last very long. MLAY's Radio frequency treatment tool triggers your skin's own healing process. It causes the skin to produce elastin fibers and collagen that you have lost over the years. This means that the skin lift you get from using it will last longer.
VISIBLE RESULTS IN ONLY 2 WEEKS! Results from 20,000 customers aged between 25 and 70 in our cooperative beauty central show that 83.3% saw visible skin improvements in only 2 weeks. 12.6% saw visible results within 30 days. Unlike competing tools that make promises they can't deliver, you are assured visible results every time you purchase our device.
PROFESSIONAL SKIN CARE IN THE COMFORT OF YOUR HOME: Never spend thousands of dollars at a beauty spa again! You can now get the same – and even better – quality treatment at home. Simply clean the area you want to treat, apply the conductive gel, and enjoy 10-15 minutes of skin spa on your couch.

BENEFITS:
More Safe And Comfortable

Non-invasive.

Results that can last up to 2 years.

Collagen, Elastin, and Hyaluronic Acid Stimulation.

Tighten and Tones Skin.

Soften Fine Lines.

Painless and Relaxing Treatment.
Why MLAY RF Radio Frequency Face Lifting  Device for Skin Tightening?
RF Radio Frequency device used new bipolar RF technology in nonsurgical skin tightening,.Collagen in the tissue is heated and stimulated to create an immediate visible contraction and lifting effect, followed by remodeling with new and accelerated collagen production in the deeper layers over time.
Radio Frequency is a cosmetic treatment designed to tighten loose or sagging skin on the face, eyes, tummy, and even arms and legs, without an incision or recovery time
WHO IS IT SUITABLE FOR?
As long as you are generally healthy and don't have any skin diseases or infections in the area treated, there are few medical reasons why patients should not undergo this treatment.
Although there is no evidence that this treatment is harmful to pregnant women, you would generally be advised to wait until after you have given birth before embarking upon a course of treatment.
People with electrical devices e.g., pacemakers, or metal implants in the treatments area cannot undergo treatments.
Patients with current cancer or cancer history, especially skin cancer or pre-malignant moles can't use this device.
Also, it's not advised to be used for people with history of skin disorders such as keloid scarring, abnormal wound healing, as well as very dry and fragile skin.
How to operate?
1.Clean the skin before use

2.Install the face head or body head(clockwise install) 

3. Take the clean cotton cloth to disinfect the probe before using  

4.Connect the handle and power cable  

5.Paint the RF special essence on the treatment area 

6. Power on, choose the suitable level and time(upward Spiral looped style to operate) 

7. After use, please take the clean cotton cloth to clean the probe, then clean your skin.
------- IMPORTANT QUESTIONS ABOUT THIS PRODUCT -------
Q: How many times should I use this device?
A: For good condition skin, we recommend once a week. For aging skin, we recommend twice a week. (NEVER USE MORE TIMES, BECAUSE OUR SKIN NEED TIME TO REPAIR AND STIMULATE COLLAGEN GROWING. If we break the circle, we may receive few results).
Q: What is the recommended time for using this device in a different area?
A:5-8 minutes for the face. 8-12 minutes for whole arm (Both left and right one). 10-15 minutes for chest and abdomen area.
Q: Why am I not feeling the heat?
A: Please make sure you applied the conductive gel before the treatment. If you do not apply the conductive gel, the device will not work. Also, make sure to set the timer before you start treatment.
Q: Sometimes I feel very hot, sometimes I cannot even feel any heat, Why?
A: Our device has a built-in self-protection system. It is safer than others. When it detects that your dermis skin temperature is higher than 65℃, it will automatically reduce energy delivered to your dermis. This is to protect your skin from burning. Usually, the faster the probe speed, the lower your dermis skin temperature is going to be. Please note that no matter the surface temperature of your skin, the RF wave is still going to enter your skin for a deep treatment. Please do not worry.
Q: How long will it be until I see results?
A: It depends. Some customers reported that they could already feel their facial skin become softer the next day. Most customers, however, will see a visible result within 30 days.
Q: Why I feel hot at first, and then I can not feel the heat?
A: With longtime usage, the conductive gel will be dry. This will affect our machine's working. Please apply the more conductive gel, when you can not feel the heat.
Q: Why the device does not turn on?
A: Please check the power cord to see if the device was connected with power. Please check the body switch key and check if the condition is "on"
PACKAGE INCLUDE :
1 X HOST 
1 X FACE PROBE 
1 X BODY PROBE 
1 X US PLUG 
1 X INSTRUCTION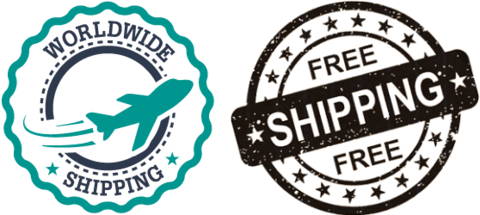 OUR GUARANTEE:
At FIRST CLASS CREW, we truly offer the most premium beauty and personal care products in the world, and we want to make sure we back that up with a risk-free ironclad 30-DAY MONEY-BACK GUARANTEE! 
We will do WHATEVER it takes with outstanding 
customer service support to assist everyone as we highly value our customer satisfaction 
with absolute ZERO risks. 
We make sure that every customer is 110% satisfied in every aspect 
with 24/7/365 FAST SUPPORT!!