Description
The function of 40K RF Radio Frequency Cavitation Ultrasonic Weight Loss Machine
Benefits:
-Reduce fat and break down stubborn cellulite and orange peel cellulite

-Lose arms, thighs, waist and HIPS excess fat, shaping the body lines, prevention of relaxation;

-Promote metabolism and blood circulation;

-Heal stretch marks, strengthen elastic tissue fibroblasts.

-Quick wrinkle removal, tighten skin easily


Working principle:
40K Strong sound waves explosion head effectively promote the organization fat metabolism, repel orange peel fat, firming skin, enhancing skin elasticity, etc. And the effect is long-lasting. The 40 K sound waves can make an implosion of liquid as the expansion and compression of the wave make the inside of the liquid formed in such small space and what inside this kind of space are gas and steam.
During the compression cycle, the 40K sound waves have a positive pressure effect on the liquid molecules, while during the expansion cycle the 40K sound waves have a positive pressure effect on the liquid molecules. There is cohesion inside of liquid or and biological organization. Inside of the low-density fat cells, the cohesiveness of the molecular is weaker.
The low negative pressure which is produced by 40 K sound waves will produce organization gap which is called"cavitation phenomenon" in physics. The implosion of inside and outside of the cells will enhance the molecular motion and achieve a high energy level, and eventually LED to the bursting of the fat cells.


40K RF Radio Frequency Cavitation Ultrasonic Weight Loss Machine Features:
Ultrasonic cavitation 40k cellulite slimming machine can break up fat cells instantly and powerfully.
Remove facial wrinkle, dilute facial freckle, eliminate extra fat cellulite, the skin gets whiter and smooth.
Firm eye skin, smooth eye wrinkle, fade eye black circle.
Shrink pores, tighten loose skin, remove double chin.
Promote metabolism, enhances luminosity of the skin.
Dissolve fat, lymphatic drainage, enhance blood circulation, accelerate the decomposition of fat, let you keep a slim body figure.
Fat reduction and body remodeling.
Adjustable intensity to meet your demand.
Low energy and high frequency, safe and effective.
Equipped with 3 functional beauty heads to treat different body part and ensures its high efficacy.
Applicable for face, neck, belly, waist, thigh, calf and buttocks.
Introduction of Three Beauty Heads:
1. 40KHZ burst fat head
Utilizing gathered strong sound wave explosion fat head of the emitted sound waves 4000HZ into the human body, after it allows the body's fat cells produce a strong impact, can effectively burn calories, moisture and fat cells blasting, fat cells decreased, so as to achieve the effect of the removal of fat.
2. The main effect of
a. Systemic or local died;
b.Increase the body's metabolic rate, strengthen the body get rid of waste and moisture;
c.Repair stretch marks;
d.Relax muscles, relieve muscle spasms, relieve muscle pain;
e.Hand tighten the wall, feet, thighs, hips, waist back, abdominal muscles, re-shaping type;
f.Effectively improve the buttocks and things orange peel-like skin, while solving postpartum abdomen Relaxed problem.
3. 4 polar RF head for body
Fat dissolved, Lymphatic drainage, firm skin, enhance skin elasticity, can direct the fat layer having a directional RF output function of fat cells to accelerate the movement of heat through sweat gland, enterohepatic circulation and lymph circulation to the body of excess fat and toxins from in vitro, so as to dissolve fat.
4. 3 pole face radio head
3 pole face radio head acts on the skin, can dermal collagen fibers is heated to 45 degrees to 65 degrees, collagen fibers victoria shrink immediately, so that the loose skin wrinkles are stretched, while stimulated proliferation of dermal collagen, prompting dermal thickness and density increase, so as to achieve the removal of wrinkles, slashing scars, restore skin elasticity and gloss to achieve firming,
Caution for using 40K:
1. Applied enough gel on skin need to be treated.
2. Do not stay unmoved on any part of your body, do not stay on bones.
3. The total treatment time for daily should be within 30 minutes.
4. There will be ultrasonic only when you step on the service brake while using 40K cavitation explode work head.
5. Do not allow to be placed under the state of no-load to avoid the damage caused by high heat.
6.40K work head can be used on fresh part of the body, Do not use for facial. If the skin is sensitive or becomes unhealthy, the strength of the power should be adjusted down. 
Package listing
1x 40K cavitation rf photon probe
1x Power cord
1x User manual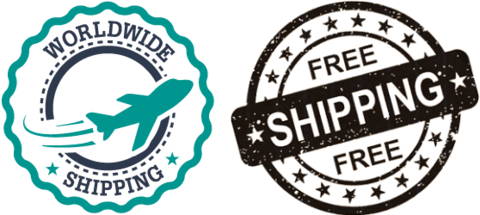 OUR GUARANTEE:
At FIRST CLASS CREW, we truly offer the most premium beauty and personal care products in the world, and we want to make sure we back that up with a risk-free ironclad 30-DAY MONEY-BACK GUARANTEE! 
We will do WHATEVER it takes with outstanding 
customer service support to assist everyone as we highly value our customer satisfaction 
with absolute ZERO risks. 
We make sure that every customer is 110% satisfied in every aspect 
with 24/7/365 FAST SUPPORT!