Description
Professional Titanium ZGTS 192 needles Derma Roller
This is a slim, elegant looking roller which is well crafted and easy to use but is also a tough, long lasting device. A particular feature of this roller is the fact that it can be used on large areas of the body which is due to the titanium alloy needles fixed in the barrel. The barrel holds 192 microneedles which are made from titanium alloy which gives them both strength and durability. 
This means that they are better at treating large areas of the body, e.g. thighs rather than those which require precision needles. Precision needles are more effective on those hard to access areas such as the near the nose, eyes and lips and certain parts of the body. Derma roller comes with a variety of needle sizes which range from a tiny 0.2 mm to the largest 3 mm. The 0.2 mm needle is used purely to open up the pores of the skin for the application of a skin care product. 
About the Professional Titanium ZGTS 192 needles Derma Roller:
✔ FLAWLESS SKIN – Trying to get your skin to cooperate with you can be a daunting task. our professional Titanium ZGTS 192 needles Derma Roller is the #1 cosmetic tool you need to add to your skincare routine. Our derma roller is the key to beautiful and glowing skin. Microneedles help dramatically increase the effects of your favorite skin serums, creams, and moisturizers – up to 500%. Find out for yourself why people are in love with our micro needle derma roller.
✔ UNLEASH YOUR BEAUTY – The micro needling instrument serves as a tool to puncture the epidermis, allowing skin care products to work to their maximum potential. Turn back the clock - shed away old dry skin to unveil the youthful radiant complexion you've been longing for. Skin care has never been so easy!
✔ SAFE TREATMENT – Our 0.25mm derma roller is a non-invasive cosmetic needling instrument that is safe for home use. Most derma rollers have an excessive 540 microneedles, causing invasive skin punctures and painful experience. But our Professional Titanium ZGTS Derma Roller has the perfect balanced amount of 192 needles and meets the dermatologist recommended 0.25mm length. Now you can enjoy gentle yet effective micro-needling treatment without the risk of damaging your skin!
✔ PREMIUM QUALITY – Our team at Hanu Beauty strives to provide the highest quality skincare experience. Our derma roller is exceptionally durable and ergonomic. It feels luxurious and comfortable in hand. We use real titanium needles that are guaranteed to not break, bend, or dull. Our care for quality is proven by the results of the derma roller.
Technical Features:
As you roll over your skin, it creates pin point punctures into the dermis – the majority of which are simply pushing your pores open temporarily. This is perceived by the body as damage, which stimulates the release of growth factors that trigger the production of collagen and elastin. The human body naturally reacts to any injury by initiating the healing process, but usually, it will only heal as far as it must to keep you healthy – which is different to healing to a cosmetic level. By persistently triggering the healing process, you encourage your body to continue healing until you are satisfied with the results.  By opening the skin in this way you not only dramatically increase the penetration of any topical product, increasing its efficacy, but you also create miniature perforations that stimulate the skin's healing mechanisms, increasing production of many important factors for healthy skin.
There are so many reasons why dermarolling is beneficial. Most of all derma roller is excellent for tired skin -  skin that has lost its smoothness and plumpness or starting to slack around the mouth and jaw.Dermarolling makes your skin look smoother & much fresher as the skin renews itself. Dermarolling is actually safe and effective method to stimulate natural skin renewal in the comfort of your own home.
Derma Rolling Benefits #1 – Derma rolling allows your skin to soak up moisturizers and serums better.
By creating channels on the topmost layer of the skin surface, derma rolling allows your beauty products to work deep into the skin faster and more effectively. Even the most expensive moisturizer can only do so much when it's simply sitting on top of your skin.
Derma Rolling Benefits #2 – Smooths bumps, wrinkles, acne scars, and stretch marks.
Tired of seeing and feeling patches of uneven texture on your skin whenever you put on your favorite moisturizer or lotion? Acne, allergic reactions, and dirt can cause our skin to pucker up, resulting in small bumps and pits. Derma rolling stimulates your skin to heal itself faster and better.
Derma Rolling Benefits #3 – Create a better canvas for your makeup.
Say goodbye to uneven skin tone and dark blotches after your regular derma rolling treatments. Once your skin is primed to produce more collagen, you will soon see how much more supple and smooth it is as you do your daily makeup routine.
Derma Rolling Benefits#4 – Give your skin a better shot at ageing gracefully.
We all want to turn back the clock when it comes to ageing, but derma rolling is best at slowing it down. Investing in a good skin care problem today will lessen your chances of experiencing dermatological troubles in the future. Combine derma rolling with your favorite beauty products and you're all set for beautiful years ahead.
1. Needle Size
For starters, you DO NOT need a variety of rollers for scars, wrinkles and stretch marks, but specific needle sizes perform better for different skin conditions.
User should AVOID using a needle length of 1.5 mm or above on the face. These rollers are designed for use on the body. ONLY trained professionals can use them on your face. If not properly used, they can cause PERMANENT skin damage.
2. Needle Quality
There are many outdated dermarollers on the market. The needles are made of cheap surgical steel. They can bend, rust and get dull easily. This can seriously harm your skin and produce painful treatment. The best dermarollers are made with titanium needles. Titanium needles are the strongest.
3. Needle Thickness
Some dermarollers are made with thick needles. They are strictly intended for treating the areas on your body. You must avoid using these rollers on your face. Treating your face with thick needles can result in painful treatment and side effects. The best derma roller for the face should be made of fine needles.
4. Number of Needles
Many older rollers have less than 200 needles, and they are widely spaced apart. This produces less coverage and requires more rolling to treat the area thoroughly. As a result, outdated rollers produce painful treatments and stimulate fewer collagen regrowth.
It is ideal to look for the latest roller with 540 needles.
5. Eye Areas
Outdated derma rollers didn't design to treat around the eye areas. They can damage the sensitive areas around the eyes. The latest dermaroller comes with a unique roller head that is strictly designed for the surrounding eye areas.
6. Detachable Roller Head
Outdated dermarollers were designed with only 1 needle size. Different treatments require different needle sizes to produce optimum result.
The best dermaroller should come with detachable roller heads for various needle sizes.
7. Protective Cover
A lot of dermarollers don't come with protective covers. Many users accidentally bent the needles and damage their skin. Infections are usually reported with damaged needles.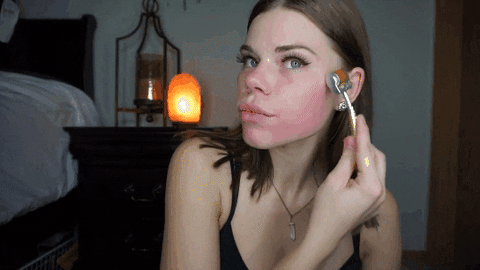 0.25 mm Needle Size
0.25mm needle size is not really intended to treat wrinkles and scars. It is strictly used for boosting topical skin care product absorption by 10,000 times. It can also thicken your top skin layer called "epidermis". 
0.5 mm Needle Size
0.5 mm can treat fine lines, shallow scarring, mild stretchmarks, hyper pigmentation and sun damage. It also boosts absorption of topical products by 10,000 times. It can also thicken your top skin layer called "epidermis". You can use 0.5 mm once per week. It is less painful than longer microneedles and have shorter recovery time. The usage of numbing cream is usually not necessary.
0.75 to 1.0 mm Needle Size
0.75 to 1.0 mm can treat hyper-pigmentation, sun damage, shallow to deep wrinkles/scars and stretchmarks.
1.5 to 3.0 mm Needle Size
1.5 to 3.0 mm rollers can treat SEVERE scarring or stretch marks. It is safer to use them on your body than on your face. These rollers are commonly used for treating burned scars.
 FAQ: 
1. How is the Derma roller procedure performed & does it hurt?
    The skin is cleaned and afterward numbed with an appropriate numbing cream so it should not hurt at all. Skin is thoroughly needled in such a way, that each skin part is needed about 15 to 20 times. An even flushing is the best indication for a perfect medical performance.
2. Can the Derma roller be performed on any skin color?
    Since Derma roller does not use thermal heat (unlike IPL & Lasers) it is safe to use on all skin types and all skin colors. There is no risk of post-inflammatory hyperpigmentation.
3. How often can the Derma roller procedure be repeated?
    For Collagen Induction Therapy we recommend starting with 3 treatments, but with a minimum separation time of 6 to 8 weeks between treatments. For Scar Reduction Therapy an average of 3 to 5 treatments are recommended, with an improvement of 70-80%. Unlike ablative procedures for facial skin only, the Derma roller can be used on all skin parts of the body (neck, décolleté, arms, legs, etc).
4. What are the side effects of a Derma roller procedure?
    There are virtually no negative side effects, and none have ever been reported in over 150,000 procedures performed worldwide.
5. Are there any risks of post-op infections?
    Since the tiny pricking channels close within one hour and provided the procedure is done under clinical conditions, post-op infections are very unlikely.
Package Included:
1 Premium Quality Derma Roller
1 Case for Protection and Travelling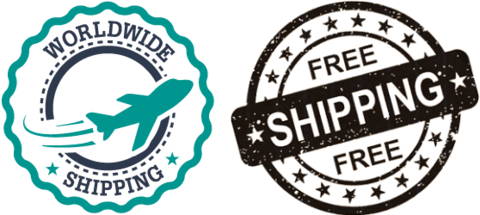 OUR GUARANTEE:
At FIRST CLASS CREW, we truly offer the most premium beauty and personal care products in the world, and we want to make sure we back that up with a risk-free ironclad 30-DAY MONEY-BACK GUARANTEE! 
We will do WHATEVER it takes with outstanding 
customer service support to assist everyone as we highly value our customer satisfaction 
with absolute ZERO risks. 
We make sure that every customer is 110% satisfied in every aspect 
with 24/7/365 FAST SUPPORT!